Latest News
Kelping the Bay
Deakin University has joined The Nature Conservancy (TNC), University of Melbourne and Parks Victoria to trial and develop techniques to address the loss of Golden Kelp in Port Phillip Bay.
With funding from the Victorian Government's Department of Energy, Environment and Climate Action, the Port Phillip Bay Golden Kelp restoration project will include the first trials in Victoria to cultivate Golden Kelp at the microscopic level for planting onto reefs. Read here for more information.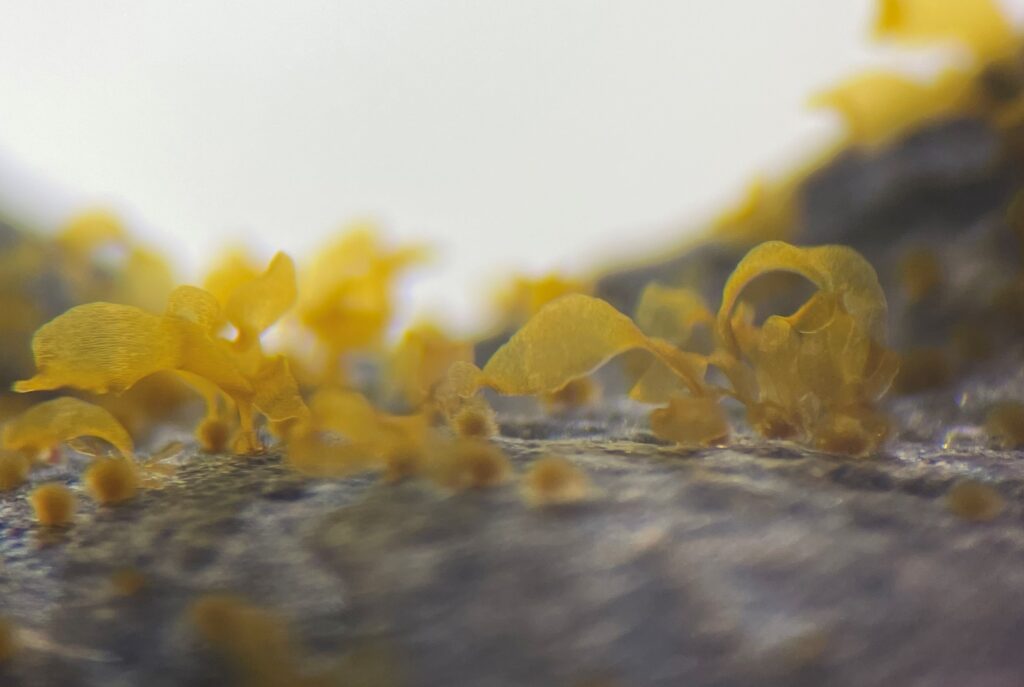 Image: Sporophytes growing on gravel. (credit: Jasmine Bursic)
Kelp update
Kaylah's Honours project is well and truly underway, and we are currently processing and collecting week 2 data. The Ecklonia sporophytes are growing nicely, and we just couldn't wait to share a pic of them growing at Deakin's Queenscliff Marine Science Centre.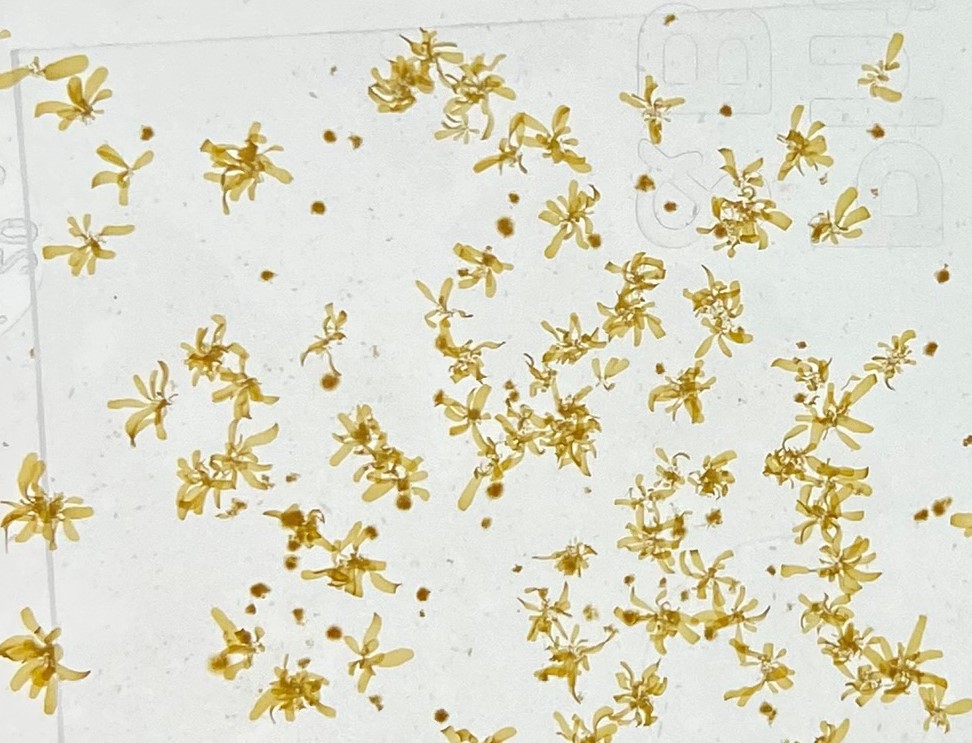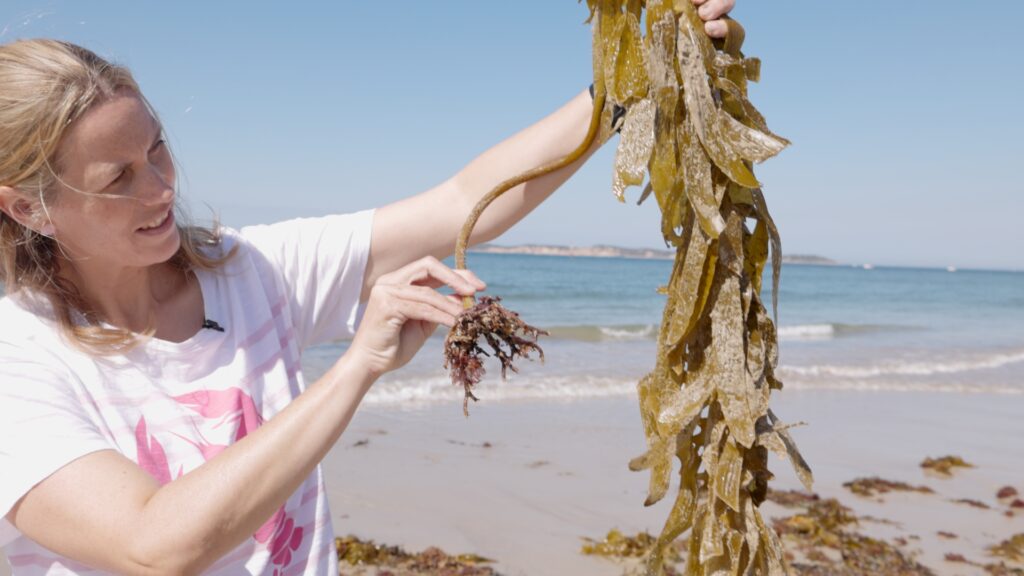 Prue joins the Superstar of STEM program
Science Technology Australia recently announced a 60 inspiring women and non-binary people to be part of the 2023-23 #SuperstarsOfSTEM program and Prue was honoured to be part of the named 60 people. Click on the media release below to learn more about this incredible program:
Deakin marine science expert makes a splash as superstar of STEM | Deakin
Possibly the best teacher professional learning day ever?
This week we kicked off Round 2 of our Reading over and under the waves of the Great Southern Reef program. This is part of Catia Freitas's PhD project where we are using children's books to enhance ocean literacy in primary schools. Our week started off snorkelling in Port Phillip Bay with dolphins, seals and seaweed!
What do we mean by 'sustainable seaweed?'
Are you interested in the production of seaweed or seaweed related products in Australia? Would you like to share your perspective of the emerging Australian seaweed industry and how it relates to sustainability?
We are looking for participants 16 years and older who are willing to complete a 10 – 20 minute survey to share their thoughts on Australian seaweed and sustainability. Participation is voluntary, and all survey responses will be de-identified and anonymised in any published material.
To participate, or for further information regarding the research and researchers, please click the button below.
This study has received Deakin University ethics approval (reference number: 2022-088)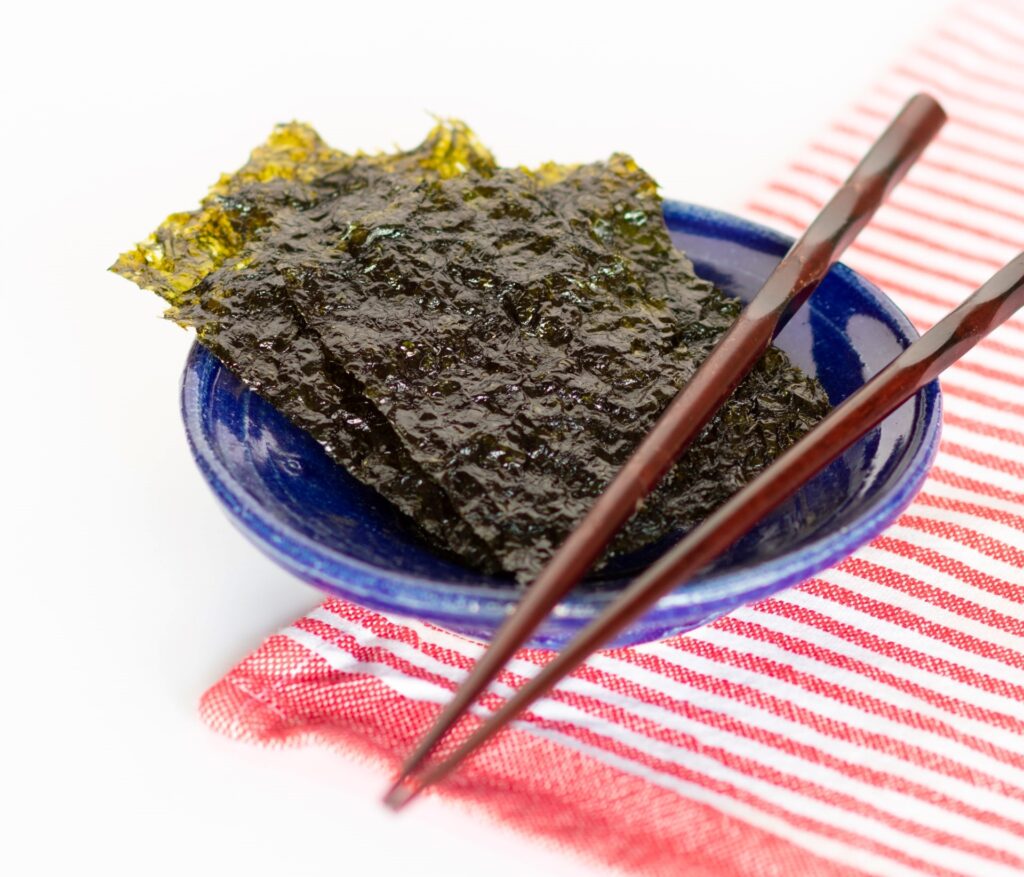 This project is being conducted by Zoё Brittain who is a PhD student with the Deakin Seaweed team exploring Indigenous knowledge and Blue Growth with a focus on the emerging Australasian seaweed industry. 
Follow Zoё: Zoe Brittain (@brittain_zoe) / Twitter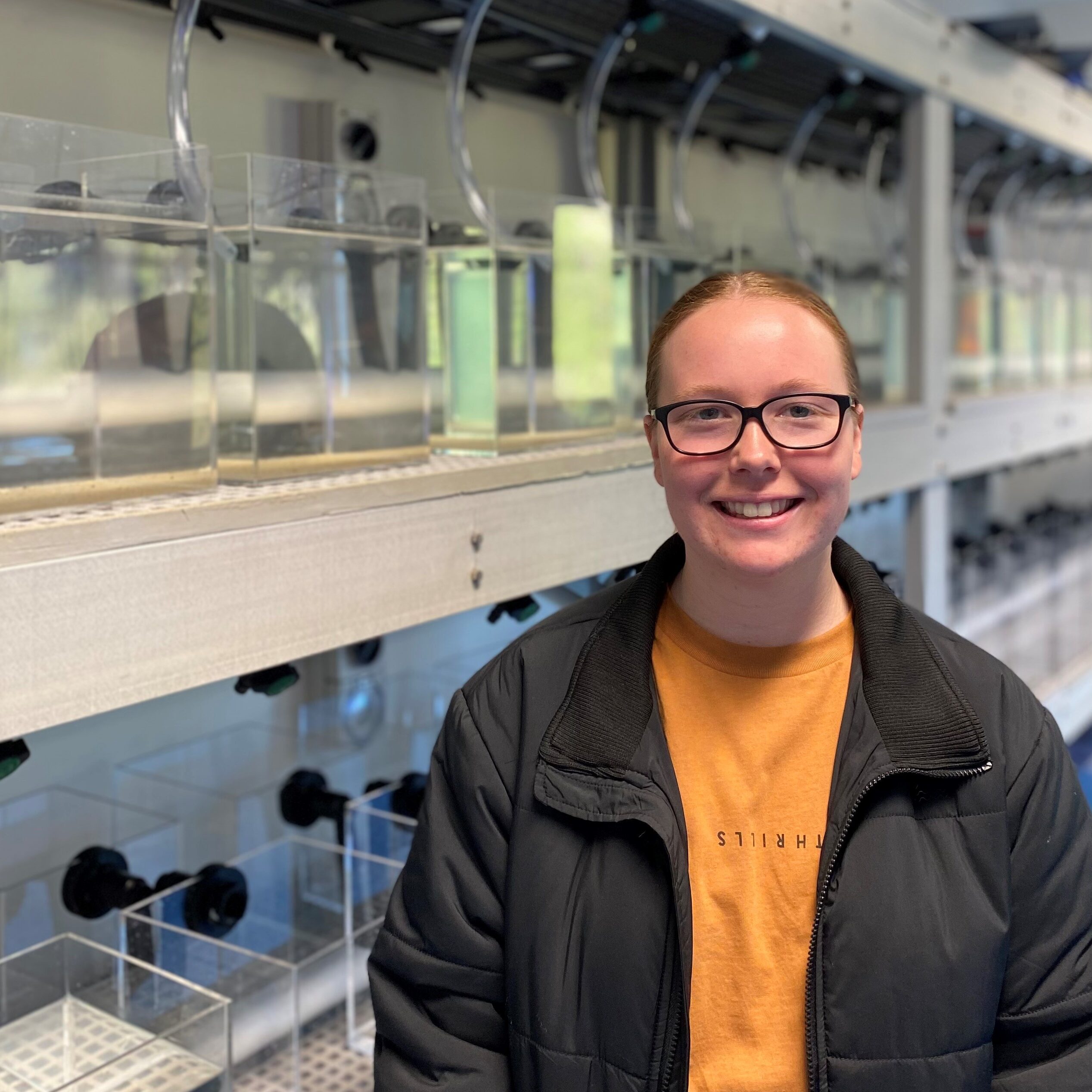 Welcome new Honours student Kaylah, to the team!
Deakin marine graduate, Kaylah Gawne will start her Honours year at the Queenscliff Marine Science Centre from July 2022. We are thrilled to have Kaylah join our kelp team where we are optimising restoration techniques for the Golden Kelp, Ecklonia radiata. We can't wait to have baby kelp growing at Queenscliff (is there anything more cuter?) – watch this space for updates!
Follow Kaylah: Kaylah Gawne (@KaylahGawne) / Twitter
Book Launch
We are excited to share our first picture book published by CSIRO Publishing. The Great Southern Reef follows the beachcombing adventure of Professor Seaweed, Frankie and Sam where you can learn about the weird and wonderful life found along Australia's temperate reef system – the Great Southern Reef.
We have received fantastic feedback so far and have had lots of people sending us book selfies – we know it has reached as far as Norway, Portugal and Her Deepness, Dr Sylvia Earle has her very own copy too!

You can purchase your copy here.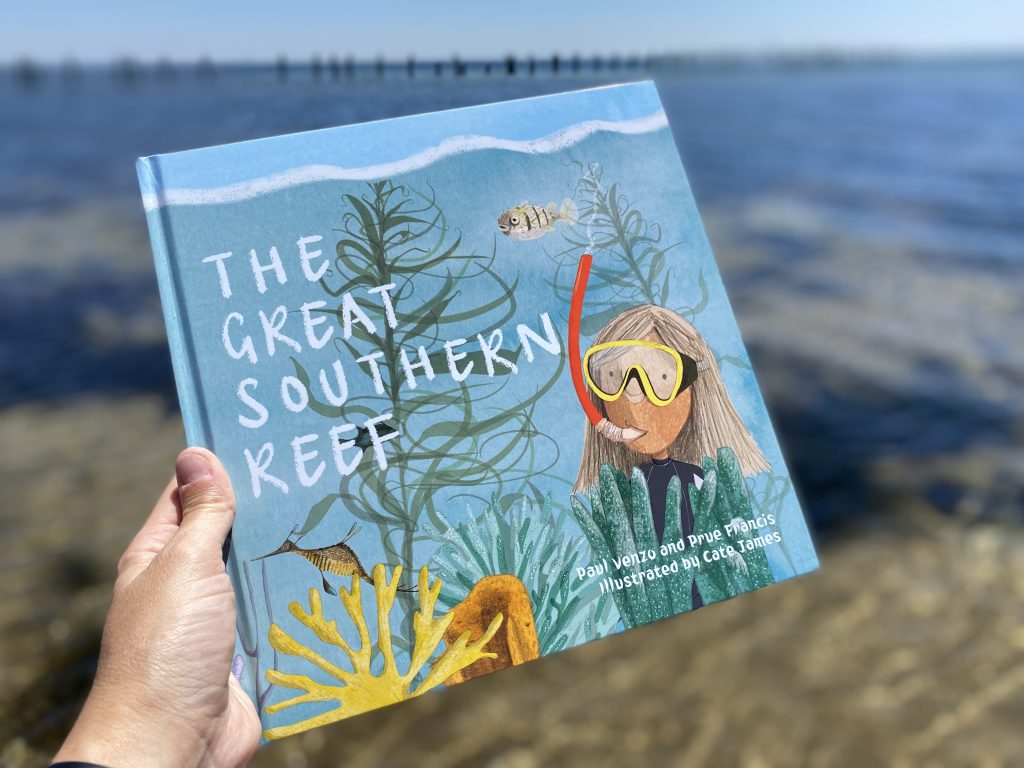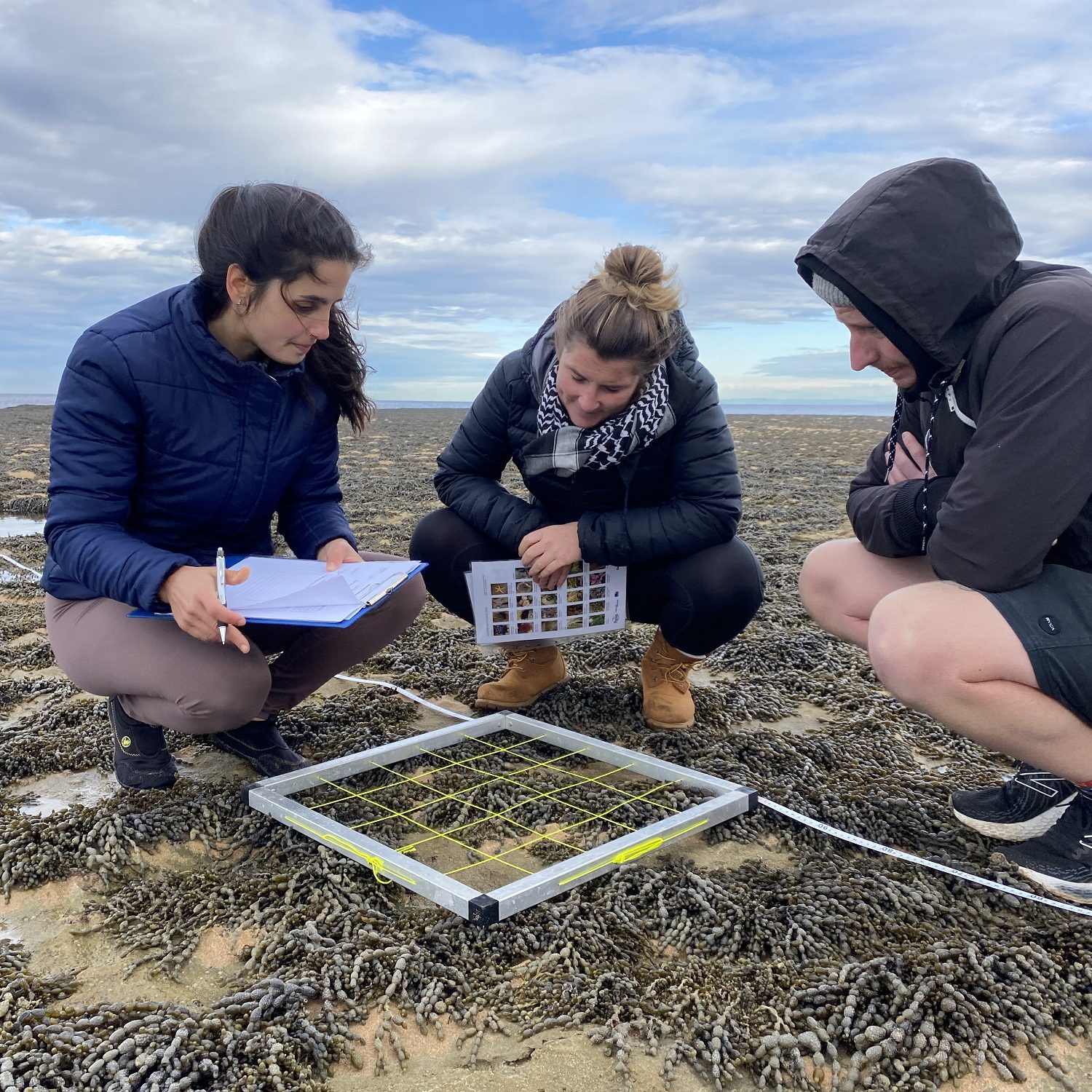 Teacher workshops have begun!
PhD student, Cátia Freitas has commenced her last part of her PhD project and we are excited for this one! Cátia is running marine science teacher professional development workshops at the Queenscliff Marine Science Centre. We will be evaluating the impact these workshops have on incorporating ocean literacy in the classroom. Rock rambling, seaweed art and a fun boat trip are just some of the epic adventures we are conducting with our participating teachers.